Name: Hill Zhu
Tel: +86-020-39290373
Fax: +86-020-34636552
Mobile: +86-13710942050
E-mail: info@greenvills.com
E-mail: sales@qcfloor.com
Add: 2fl.of B2 building,Decoration Materials Market, Zhongcun,Panyu, Guangzhou ,511495 China
Skype: hillzhu
QQ: 2420391478





Congratulations to you when you open this website,because you are communicating with one of the most professional Chinese flooring exporters.



Guangzhou Qichuan Wooden Products Co., Limited, with manufacturing base at Zhejiang, is a growing manufacturer of engineered wood flooring (multi-ply,3-ply,2-ply,larger size is available), hardwood flooring,bamboo flooring,Art parquet flooring,Balau decking and relevant accessories like mouldings,underlays,etc.
Our investment fund was up to USD12,000,000 and we established a factory covering an area of 66,000 square meters.
We introduced the advanced Germany Homag production lines,Italy Elmay painting line, state-of-the-art drying room and thermostatic and humidistatic room, dust cleansing facilities,etc. We have gained technical advantages over our competitors in term of manufacturing procedures including timber drying, degreasing, slicing, slotting, painting and drawing to pack.
At the present, 80% of our products are successfully marketed in Europe, North America and East Asia,among them some are custom-labelled.
We live by our always-held principle: Listen to customers' needs; innovate to provide a solution; stable quality and good price.
We are looking for flooring wholesalers, traders,building marts and project contractors from around the globe to create mutually beneficial cooperation.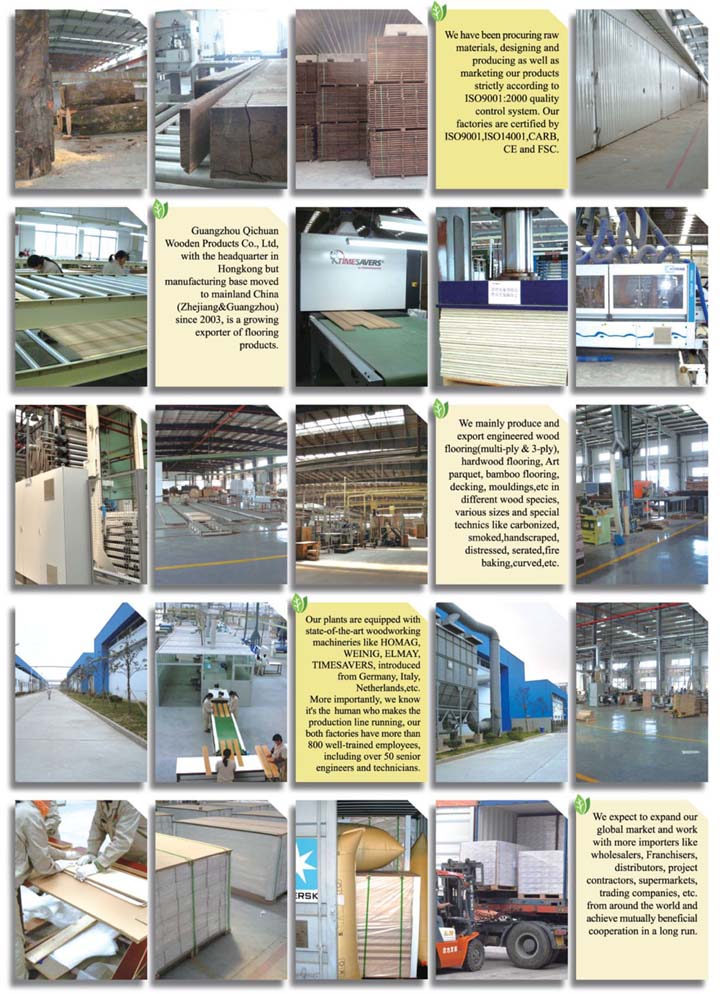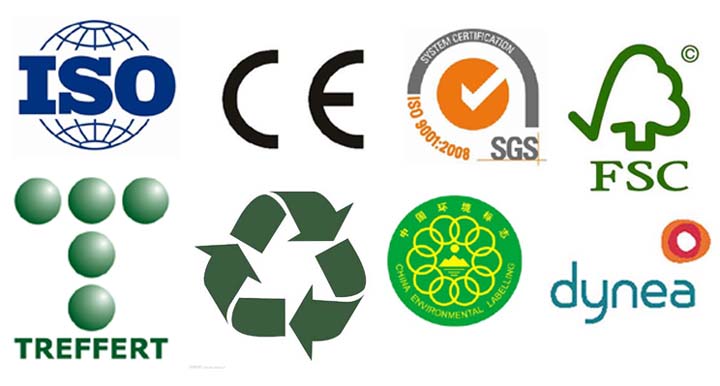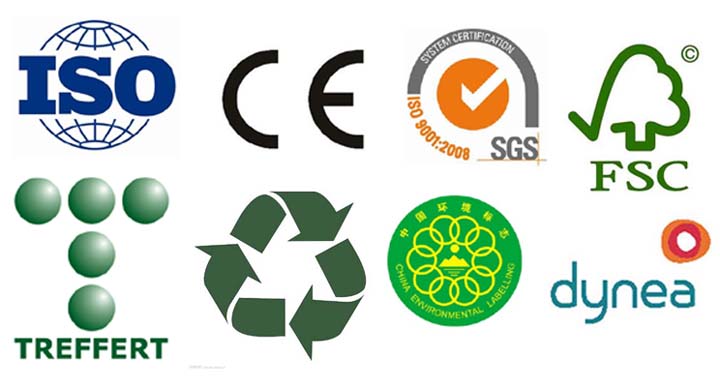 We have been procuring raw materials,designing and producing as well as marketing our products strictly according to ISO9001:2000
quality control system.
Our factories are certified by ISO9001,ISO14001,CARB,CE and FSC.

Guangzhou Qichuan Wooden Products Co.,Ltd, with the headquarter in Hongkong but manufacturing base moved to mainland China (Zhejiang and Guangzhou)since 2003,is a growing exporter of flooring products.

We mainly produce and export multiply&3-ply hardwood flooring,art parquet flooring,bamboo flooring,decking,mouldings etc in different wood species,various sizes and special technics like carbonized,smoked,handscraped,distressed,serated,fire baking,curved etc.

Our plants are equipped with state of the art woodworking machineries like HOMAG,WEINIG,ELMAY,TIMESAVERS,introduced from Germany,Italy,Netherlands etc.
More importantly,we know it's the human who makes the production line running,our both factories have more than 800 well-trained employees,including over 50 senior engineer and technicians.

We expect to expand our global market and work with more importers like wholesalers,franchisers,distributors,project contractors,supermarkets,trading companies etc from around the world and achieve mutually beneficial cooperation in a long run.